Get a FREE QUOTE with up-to-date availability, OR we can help you better if you complete our REPLY FORM
This long-time oceanfront favorite condo vacation rental on Maui, Makena Surf, is now better than ever with recently renovated units and wonderful "semi-private" kid-friendly beaches. Featuring beachfront, oceanfront and oceanview condo accommodations.
Property Location: Southshore Map | Google Map
Property Layout: Layout By Unit #'s | Aerial-View Layout

Beach and ocean views from E-Building.

Oceanview from C-building.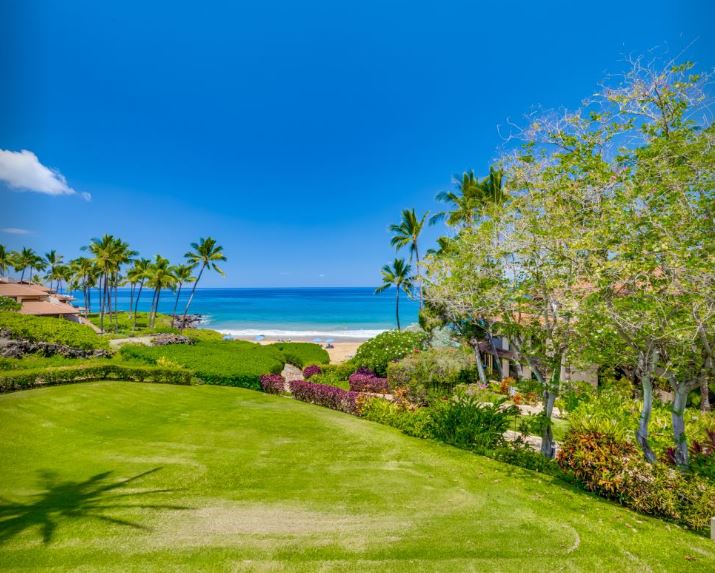 Oceanview and walkway from A-building.

Oceanfront view from F-Building (facing south).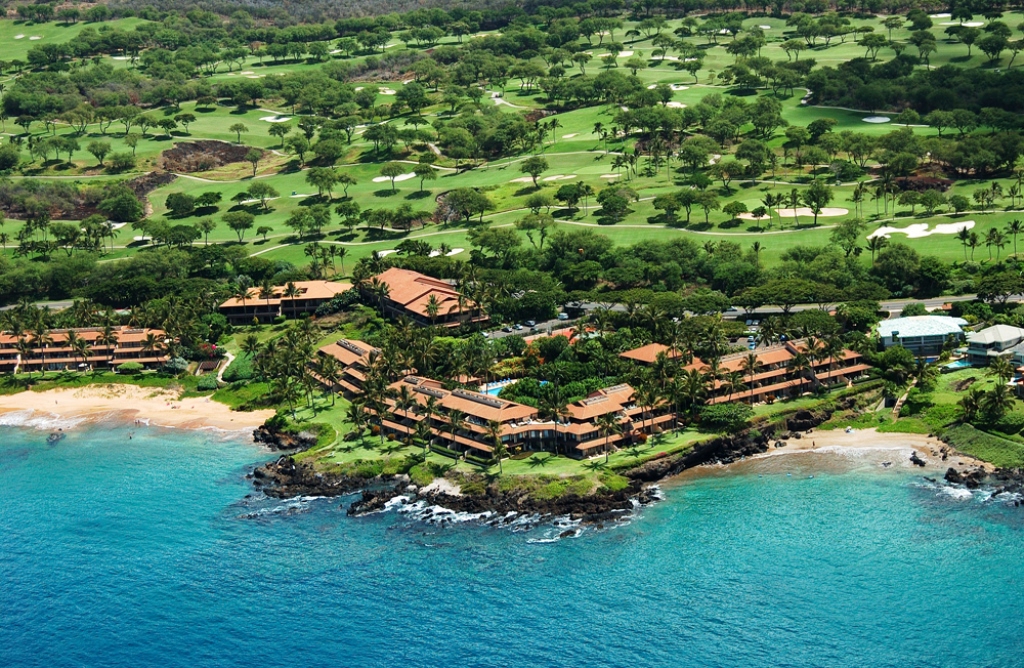 Aerial view of Makena Surf with beaches on both sides, north and south ends.

1st pool area, center of property.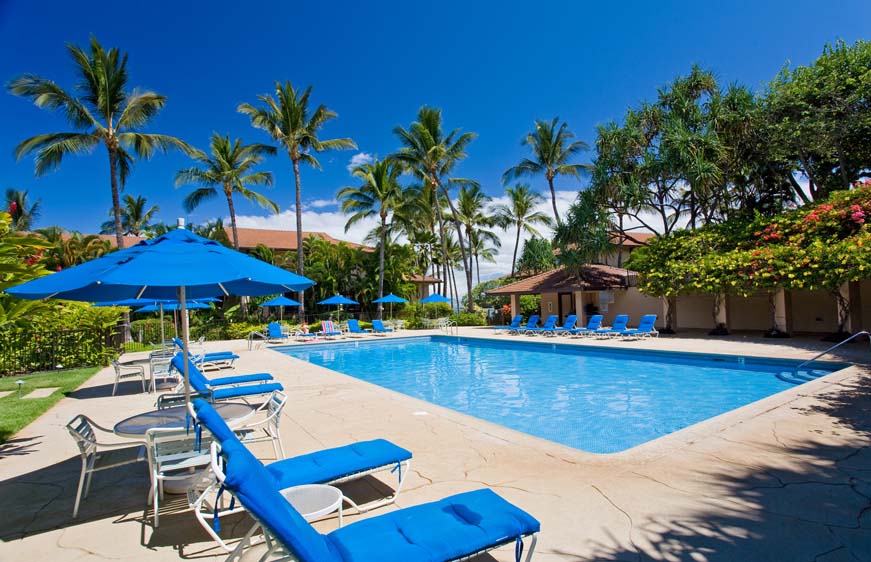 2nd pool area, between A and B buildings.

Tennis courts
DETAILS:
2/3/4-bedroom units, all with stunning oceanviews

"Specific unit guarantee" available in all categories: "oceanview", "oceanfront", "prime oceanfront", and "beachfront" categories in 3-story clusters

Full kitchens with dishwasher

Spacious living area with sliding doors that lead out to a large lanai

Central a/c

Free Wi-Fi internet

Washer/dryer in all units

Pools with hot tubs

Tennis courts and BBQ area

Two pristine beaches, one large and one small, both very child-friendly and ideal for swimming and snorkeling

Shops of Wailea, hotels, restaurants, and 3 golf courses within a 5-minute drive

Daily maid service included with most units

Our opinion:

Hand's down, Makena Surf is the BEST beachfront low-density/low-rise condo choice in Wailea (under $800/night)

.

The snorkeling is also among the best in all of Maui.

It's isolated from the rest of Wailea, which is also part of its' appeal

, but it's just a couple minutes' drive away from the restaurants and shops in Wailea.
PRICE:
$450 - $1450/night, plus taxes and fees
Contact us for best available price which varies by unit, season and category.
Click here to CHECK AVAILABILITY by email and reserve a unit at this property;
OR we can help you better if you take a minute to complete our REPLY FORM.
GUEST REVIEWS:
"I have been to Maui many times and this condo was the nicest and the location the best! It was beautiful, loved the private beach and beautiful grounds and pool area. It was quiet and we had a wonderful time. We would love to stay there again. Thanks for all your help in setting up the reservation." -- Sue Park, Pleasanton, CA
"We had a fantastic stay! Everything was perfect! Thank you!" -- Jennifer Walker, Sommerville, TN
"We had a great time. Makena Surf is a beautiful vacation get away, with the beach right off the patio. Our unit was well appointed and updated with a tropical feel. Maui Vacation Advisors made our vacation stress free. We will definitely be back for more time on the island." -- Shauna Stroble, Lake Oswego, OR
"We had a fabulous time! The condo was great.....the view couldn't have been better. Thanks for helping to make our vacation wonderful! I would recommend you to any of my friends and my parents living in Maui will pass the word also. We're anxious to come back. Thanks again and hopefully we'll be contacting you soon" -- Jody Gosnell, Sunnyvale, CA
"We loved Makena Surf and the unit was absolutely lovely! The view of the ocean was marvellous and the beach excellent. The beds were comfortable and the unit was very well supplied. We enjoyed many barbecues on the deck and loved the sunset s and whale watching. We really appreciated all the help from the vacation advisors!" -- Pamela Downey, Calgary, Alberta

Click these links to view a specific unit:
PRIME BEACHFRONT (groundfloor):
2-Bedroom: B-106, E-102, E-103, E-105
BEACHFRONT (2nd-3rd floors):
2-Bedroom:B-304, E-202, E-302
PRIME OCEANFRONT (groundfloor):
2-Bedroom: F-102, F-103, F-107, F-109, F-110, F-111, G-101, G-104, G-105
3-Bedroom: F-104, F-112
OCEANFRONT (2nd-3rd floors):
2-Bedroom: F-202, F-206, F-208, F-209, F-212, F-304, F-305, F-306, G-201, G-202, G-203, G-204, G-303
3-Bedroom: E-301, G-304
4-Bedroom: G-301
PRIME OCEANVIEW (groundfloor):
2-Bedroom: A-102, C-102, C-103, C-105
PRIME OCEANVIEW (2nd floor):
2-Bedroom: C-205, C-207
3-Bedroom: A-203
Property Location: Southshore Map | Google Map
Property Layout: Units Layout | Aerial-View Building Layout Get a FREE QUOTE with up-to-date availability, OR we can help you better if you complete our REPLY FORM