2-BEDROOM, 2-BATH, OCEANVIEW
Property location: condo map , Google map
Property layout: Maui Kamaole map
All things considered, there's no better value in the Maui condo market than this property.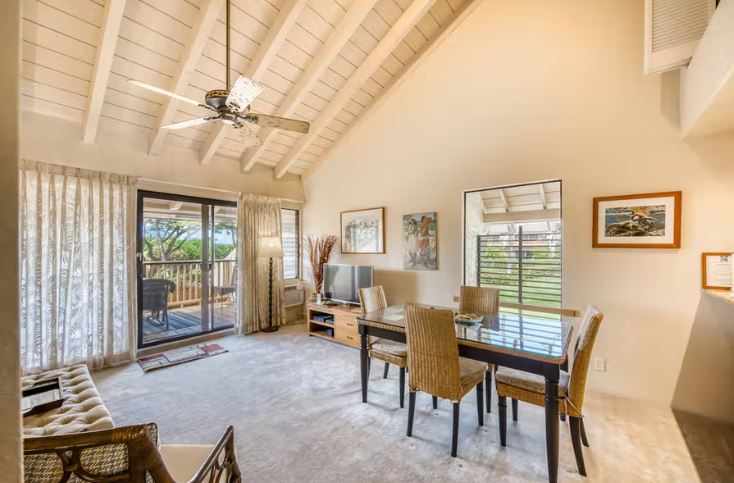 This unit is located very near to the front-of-property pool.

Master bedroom, main floor.

Master bathroom

Second bedroom, loft floor.

Guest bathroom